Online Webinar
Reach, engage and convert your audience with a turnkey webinar solution.
Get a Free Quote
Share expertise with large audiences including customers, prospects and business partners.
Get more leads by engaging and educating prospects.
Connect on-the-go! Host and join meetings on-the-go across any device with the Online Meeting Mobile App.
A complete set of tools and capabilities to help you reach more people and grow your business.
Invite and promote
Promote your webinars with custom invitations, registration pages and email reminders – all included in one complete webinar solution.
Tell Your Story
Host webinars using slides or screen-sharing with up to 12 HD video presenters and up to 1,000 attendees.
Raise Engagement
Launch quick-polls, share results in
real-time and guage audience reactions to your content with emojis.
Analyze and Convert Your Audience
Generate detailed reports, follow up with
emails, surveys and quizzes to push
attendees down the purchasing funnel.
Streamline Marketing Automation
Integrate with 1,000+ business apps via
Zapier to track your leads, registrations and more!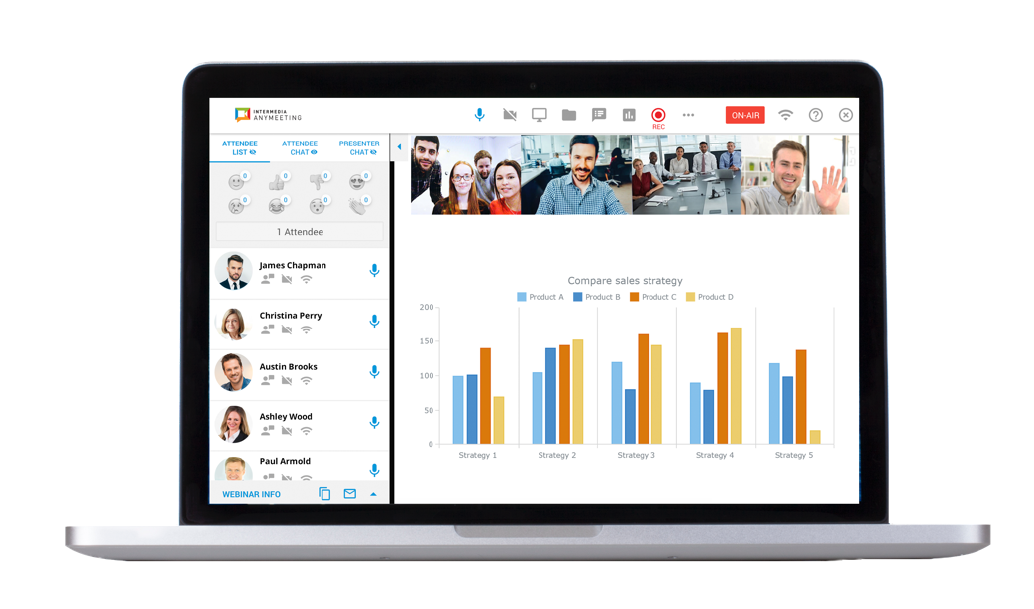 Online Webinar Brochure
Learn more about webinar plans and details.
Open Hours
8am – 5pm Everyday
Our Office
10015 Grassland Drive
Louisville, Ky. 40299
What we Do
Offer stress-free electric and technology solutions for our clients in Louisville, KY and beyond!